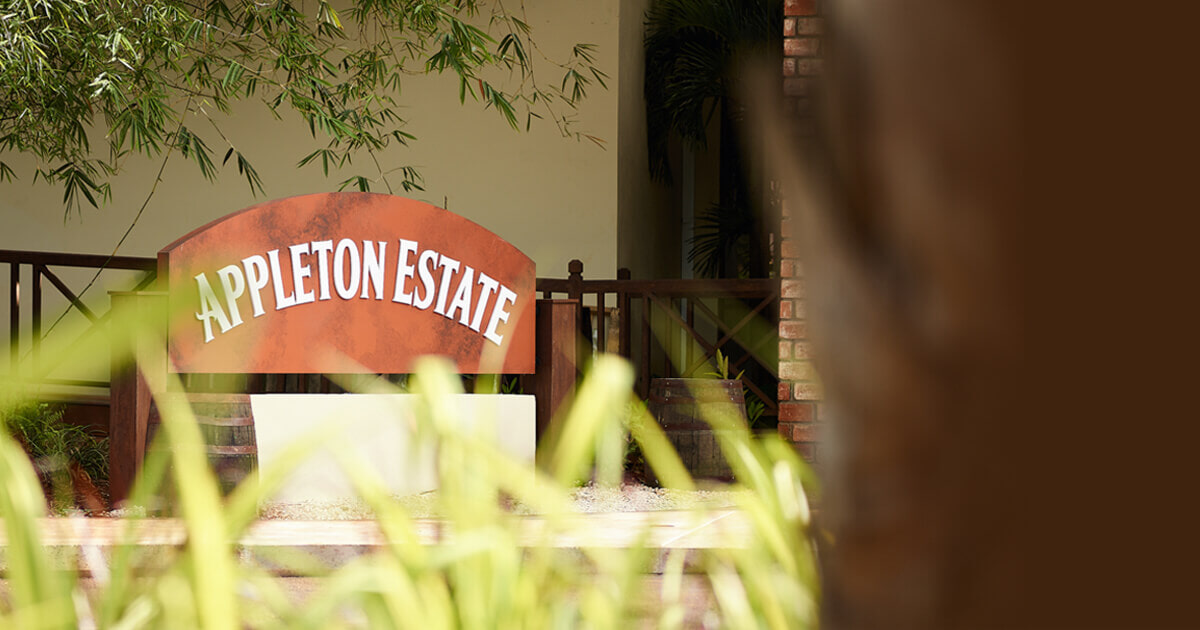 Appleton Estate – Jamaican Rum
Appleton Estate authentic Jamaican rum
Appleton's history began more than 270 years ago in the Nassau Valley, a unique land.
Karst is a rare environment with conical formations of limestone rocks, caves and underground water springs,
The unique lay of the land naturally filters rain giving rise to crystal clear water streams that impart an extraordinary taste to the local sugarcane growing in the valley.
The combination of Jamaica's tropical climate, its lush, fertile soil and spring water creates the ideal conditions that make Appleton Estate one of the very few rums in the world with terroir.
Appleton Estate – The Production
Appleton Estate has as its cornerstone the constant pursuit of quality through the entire production process. Ten different types of sugarcane are distilled to achieve the right complexity; the yeasts are natural and come from the plantation; and the water is taken and filtered directly from the limestone hills in the area. Discontinuous and column stills are used for distillation. Quality is also guaranteed during aging, for which American oak ex-bourbon barrels are used. In addition, all aged rums must meet 'Minimum Ageing' standards, meaning that the rum blends used meet the number of years of ageing reported in the bottle, with no exclusions.
Appleton Estate Master Blender
In charge of blending is Joy Spence, the first woman in the spirits world to serve as Master Blender.
Appleton Estate is an authentic Jamaican rum that seduces the senses and inspires the soul.
Appleton Estate 2003 Hearts Collection is the new release from the legendary Appleton Estate repertoire, selected by Luca Gargano and Joy Spence after the highly successful 2020 releases. A vintage pot still distilled in a Forsyth still in 2003, aged in Jamaica, in a tropical climate, in American oak barrels and bottled in 2021. It was produced in 5,000 bottles.
You may also be interested in:
GET IN TOUCH
Sign up for newsletter