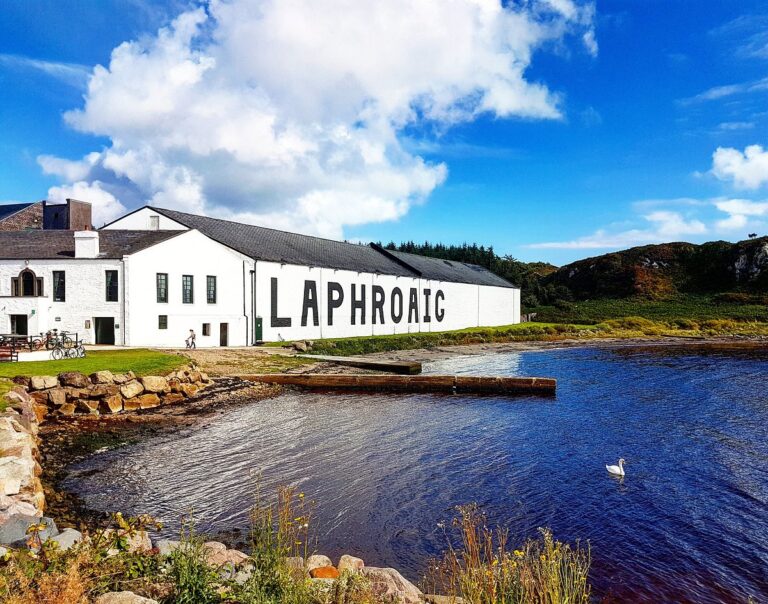 Laphroaig – Islay Single Malt Scotch Whisky
Laphroaig, named for its location, "wide basin by the bay," has remained in the hands of the same family for 139 years.
The whiskey-making tradition has been handed down by the distillery managers since the first drop fell from the still in 1815. Ian Hunter, Bessie Williamson, John MacDougal, Denise Nicole, Iain Henderson, John Campbell and the distillery's new director, Barry MacAffer, were and still are custodians of the art of Laphroaig.
Each brought their own influence, of course, but all respected the unique elements that make Laphroaig the whiskey that it is. Kilbride Stream, hand-cut peat, malted floor barley, cold smoking kilns, mash tuns, copper alchemy, and the delicacy of oak aging. Every single crucial step in the production of the richest of all Scotch whiskies. Discover new Laphroaig arrivals in our online store!
STAY IN TOUCH
Sign up for our newsletter!